Yoga & Meditation Classes In New Braunfels
Connect to your life with Yoga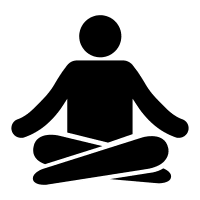 A feeling of disconnect in the body is the essence of pain
Through traditional postures that improve flexibility, mobility, and balance we connect all parts of the body and make our physical existence one of comfort and stability.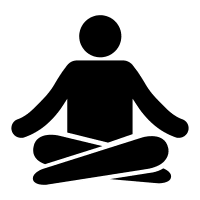 A feeling of disconnect in the mind is the essence of misery
With meditation and practical wisdom, we can ease the unsettled parts of our mind and the heal the scars of yesterday that keep us from connecting with the people we love in our life.
The word yoga is a Sanskrit word from the same word family as the English work "yoke" or to connect/unite.
Strengthened joints
and posture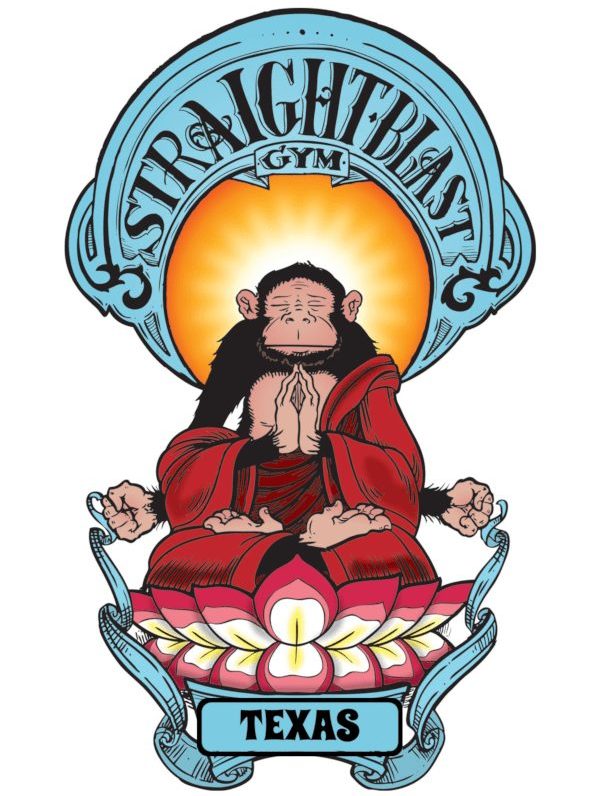 Improved flexibility,
mobility, balance
Greater enthusiasm for life
Find out how SBG Yoga can upgrade your life
We were never taught to deal with feelings and feelings are the most difficult thing we face.
SBG Yoga gives people real tools to consistently deal with the most challenging of feelings.
Schedule an appointment today.
We are not your average punch card yoga class
Drawn from multiple yoga traditions as well as a Korean physio-spiritual discipline, Yoga is a path of discovery that leads inward but reverberates into every aspect of life. Physical training for the disconnect in our bodies, interpersonal training for the disconnect in our relationships, and meditative training for the disconnect in our minds. Like all things under the SBG banner, every skill is functional and testable.
This is not a curriculum derived from a weekend teacher training course. Coach Michael built this program from over 20 years of daily meditative insights, his access to world class masters of yoga and other traditional disciplines, rigorous physical training, and equally in-depth academic study of relevant fields. Added to this is the SBG method of coaching with a sense of "aliveness" and adaptive resistance to make SBG Yoga a program without equal.
As we perform a set routine designed to return the body to the suppleness of childhood, our coaches assist stretches by giving feedback that pushes you beyond what you could reach in self practice. Doing postures by yourself is wonderful but assisted stretching can move you towards goals of flexibility and recovery much faster. Our feedback facilitates blood circulation that can kindle tremendous healing both physiologically and psychologically. 
Unlike any Yoga program anywhere
One of the most unique features of SBG Yoga is that it is a unique blend of meditative traditions from Indian and traditional physical practices from Korean and East Asian traditions. Coach Michael is the only westerner to have trained with Master Yae in traditional Korean exercises based in a philosophy known as Yang Saeng Kong. As such the postures and assisted stretching provided at SBG Texas cannot be found anywhere else. 
Effortlessly but Vigorous
Students do not need to be in any kind of shape to participate. Balance is not a required skill and as such people with mobility injuries are able to do our routine without difficulty and see tremendous gains in a short period of time. There are very few injuries that we cannot work around because our focus is on assistive feedback so we are very adept at working around any issues that people may have coming. 
REVIEWS OF SBG New Braunfels
We entered both our daughters this year. They both have loved everything about their classes. Great instructors, amazing lessons on techniques and defense. Our goal was that our girls will learn to defend themselves and learn the culture of the martial arts. We are very pleased with the results we've seen so far. But most importantly, our girls absolutely love it! Thank you SBG!
I absolutely love coming here and felt that way ever since the trial. The atmosphere was way different than other gyms I tried. Everyone is friendly and willing to help and teach you; especially, Coach Michael. Really great team and family atmosphere and what I enjoyed most is that they teach you how to handle situations intelligently not just with brute strength.
My husband and I just recently enrolled our two younger children in the Micro Monkey class and they love it! The instructors are great with the kids and use an approach that is understandable and fun for the kids! We shopped around at several different facilities and none of them fit the needs that this facility provides. The facility is clean and the staff is very welcoming!
Integral Academy of Movement
Absolutely incredible people running this school. Kaylee and Michael do such a great job of making everyone feel welcome and comfortable. From the novice to the well seasoned, everyone has a place at SBG. You won't regret walking through those doors.
SBG Texas is an incredibly welcoming gym with professional, knowledgeable, and kind staff. New members begin at a pace appropriate to their level and the coaches ensure everyone is learning through thorough demonstration and high repetitions of the movements. The general feel of each class is family-like with some humor added in but always high quality instruction. You will learn something useful every day.
Fantastic gym! Clean and well run. The owners are amazing! My son just started but jujitsu feels like it's exactly what we needed. Not only learning martial arts but life skills as well. Can not say enough.
Started my daughter out here and she loves it and has progressed a lot. I decided to try for myself and had a great time! Even though I was New I was made to feel welcomed. Coach Michael and Kaylee are awesome!
We got a free class to see if my son like it before signing up, and Emily and the instructors were very nice and welcoming. Emily showed us around the facility and everything was very clean, im so glad we found this place, I recommend it, the kids have fun and learn a lot.