For more information on our classes, contact us today
SBG New Braunfels Brazilian Jiu Jitsu Coaches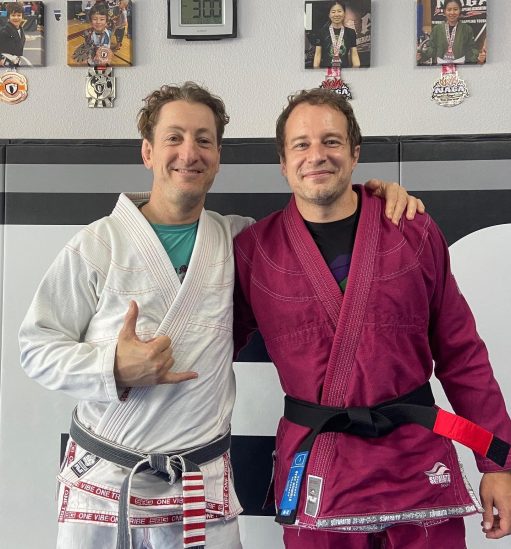 Michael Heinz
Head Coach
Michael Heinz is a former professor of rhetoric with a masters degree in education. Michael has been an instructor to students of all age ranges all over the world in various subjects such as Yoga, Jiu Jitsu, history, public speaking, debate, English as a second language and much more.

Michael holds a black belt in Brazilian Jiu-Jitsu under John Frankl (founder of SBG Korea) and has over 14 years of martial training in Jiu Jitsu, wrestling, and boxing. Michael is more accomplished in Yoga with over 20 years of experience. Michael has logged well over 5,000 hours of meditation practice to balance out his academic study of Yoga and Eastern philosophy under the guidance of Dr. Lloyd Pflueger. He was appointed an Art of Living Teacher by humanitarian and spiritual leader Sri Sri Ravi Shankar and Michael is the only foreign student of traditional Korean exercise master Yae Kwang Hae.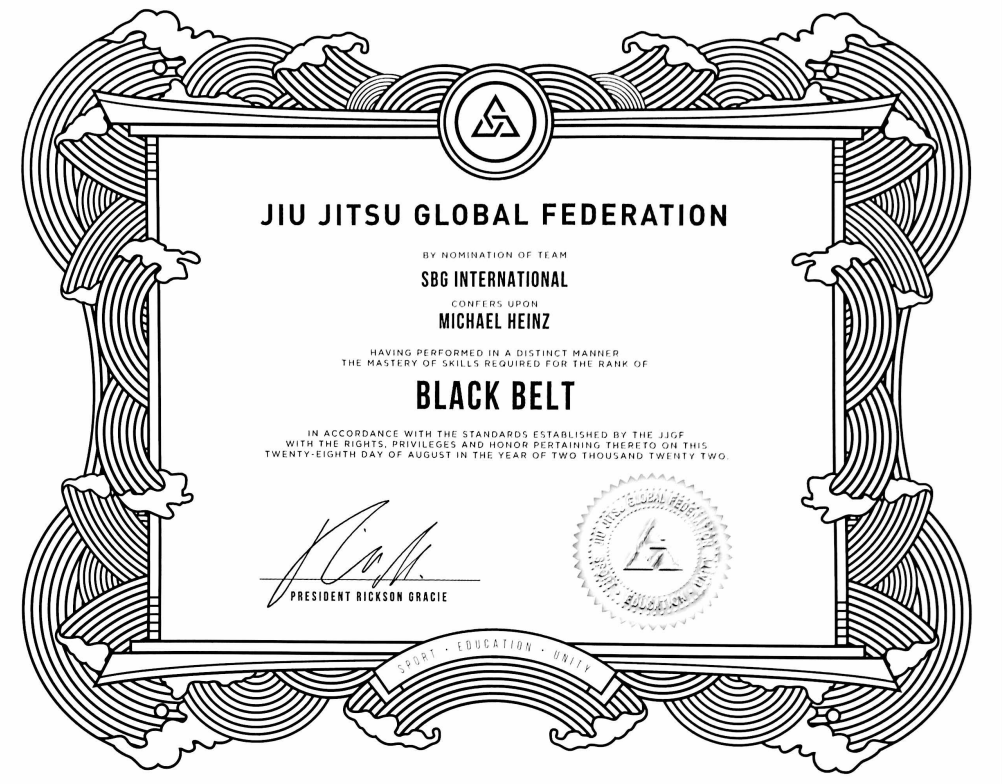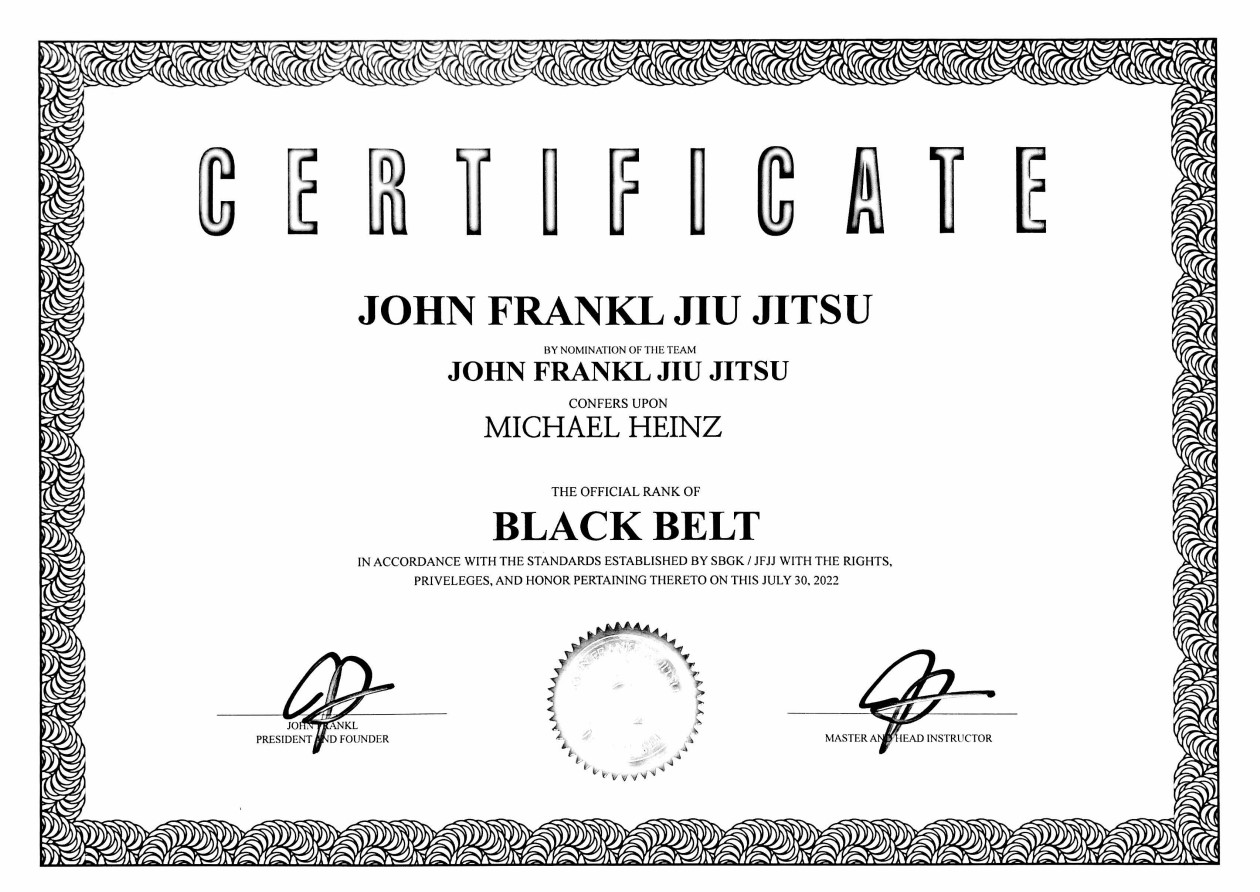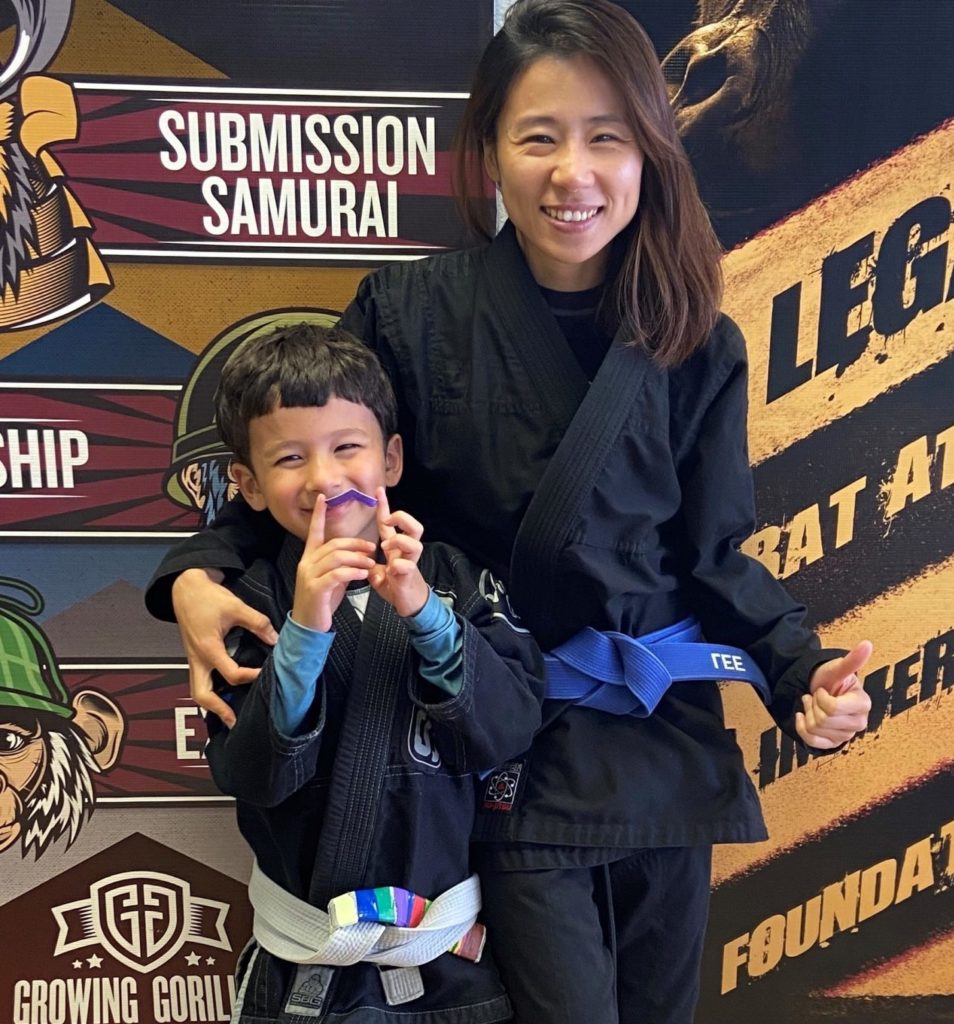 Kaylee Heinz
Head Coach
Kaylee Heinz is a former freelance interpreter who worked for dignitaries, CEOs, academics, and everything in between all over the world.

Kaylee has a Bachelors in Education and a Masters in Interpretation and Translation. She was selected as Professor of the Year at Hankuk University of Foreign Studies in the Graduate School of Interpretation and Translation. Within that field she was both highly respected and highly sought out by governments and business professionals to perform simultaneous interpretation to facilitate important events. Kaylee left at the top of her field to focus on coaching and community-building at SBG Texas.

Kaylee is a blue belt under John Frankl. She also studied for a decade with traditional Korean exercise master Yae Kwang Hae and received a significant amount of detailed instruction in bodily adjustments. Kaylee is an active competitor in women's Jiu Jitsu and continues to bring medals back to the gym.