Online Jiu Jitsu & Martial Arts Training Program
For more information on our classes, contact us today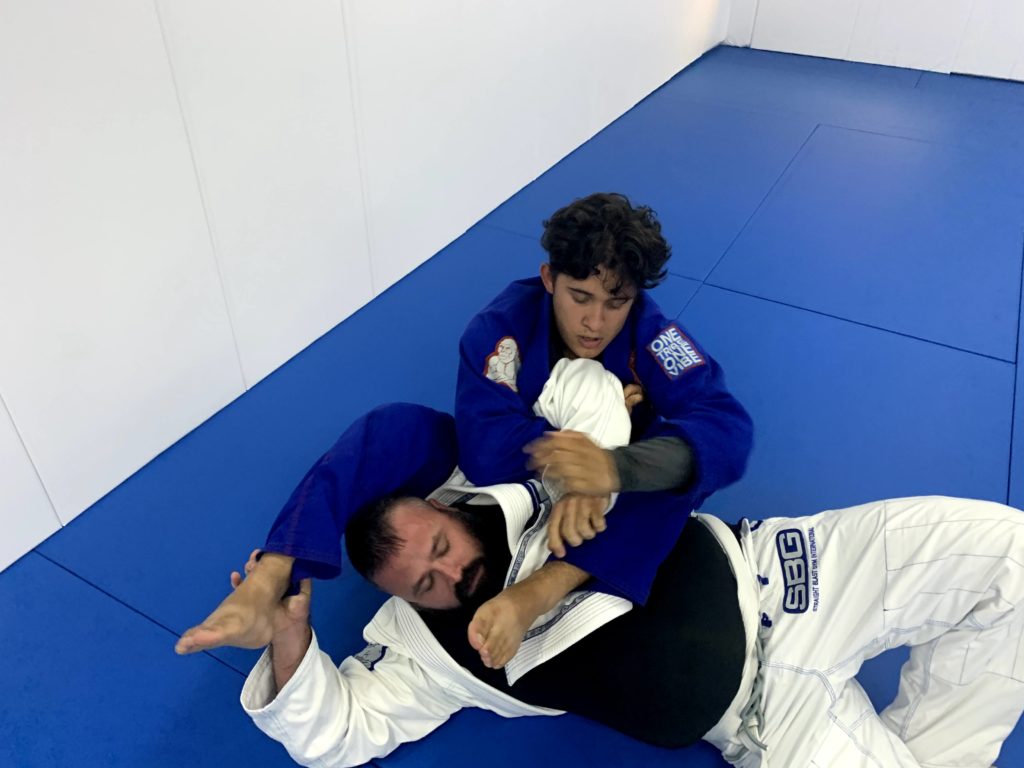 Online BJJ Training Program for everyone
We create consistent content online to both bolster retention of trained techniques and to keep people in the loop when they can't make it to class. Our YouTube channel features well over 100 videos dedicated to techniques, strength training, and meditation training. 
Our aim is support your goals in anyway we can. Members have access to unique unlisted videos and playlists to get everything they need for fitness and self defense under our roof. 
Minimal Equipment Strength Training
Learn how to use your Jiu Jitsu belt or a cheap moving strap to perform a serious workout that will lead to significant muscle gain. You can skip those extra trips to the weight room.
Take advantage of our head coach's extensive training in meditation to learn mindfulness practices that can profoundly reduce stress and increase focus through a series of audio recordings.
Transparent Technical Promotion Standards
The most essential knowledge for belt promotion is recorded and made available so you know what you need to be working on. Belt promotion is not a static set of techniques to ensure individual expression within the art form, at the same we do target the underlying base and posture required in each position to launch into effective techniques. 
Belt promotion is based on effective use of base and posture, understanding an appropriate number of possibilities within significant positions, and relative sparring capabilities with peers. We do not promote purely on the basis of attendance. At SBG, everything is earned. 
To preview our online BJJ program, you can visit our YouTube channel here.