KIDS BRAZILIAN JIU JITSU CLASSES IN NEW BRAUNFELS
For more information on our classes, contact us today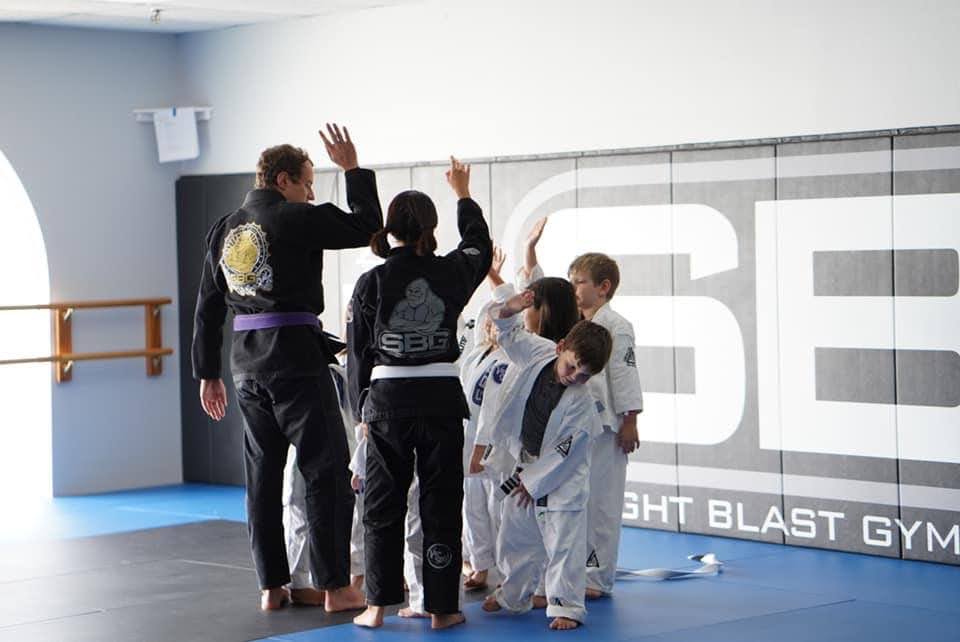 Using Discipline and Fun to Improve Focus and Confidence
A program developed to give your child the best of self-defense, Jiu-Jitsu, and meditation, as well as personal development via our life skills training. Growing Gorillas provides activities that are functional and fun while also setting goals for children to become active in their families and communities. At SBG nothing stops at that mat! Our goal is to develop great human beings capable of discipline and focus in all aspects of life.
Jiu Jitsu: The critical thinking benefits of chess and fitness rolled into one activity:
Kids need to play! We know that children are not interested in a drill and repeat classroom so we don't try to fight nature! Our entire curriculum functions around creating a space for kids to play with unique games like Monkey Backpack, Jiu Jitsu Virus, Quicksand and many others. Through education-effective play, we keep young children engaged in learning without them even knowing it.
Why is SBG Jiu-jitsu right for youR KID?
Give your child tools to combat the challenges of the world both internal and external.
A clear mind is a focused mind.
A child full of self confidence based on practical experience, who knows how to deal with the worst feelings that can arise in the mind is a child that can deal with any test, any subject, any challenge you put in front of them. Give your child the tools to deal with whatever life throws at them!
Schedule an appointment today.